FIRST OF ALL please note that this is NOT the Q&A that was streamed from theTwitch stage at Gamescom 2016.

This is a fully exclusive Q&A with SNK that took place the next day. The questions asked were all submitted by you, the awesome members of the general public.

I was fortunate enough to be able to secure some time with The King Of Fighters XIV Producer – Yasuyuki Oda and Art Director - Nobuyuki Kuroki and get the answers to all your interesting questions regarding their latest installment of the KOF series.

Read on and enjoy!

1. RH: Will we have pre battle intros before fights? It feels kinda empty just going straight in after you select the stage.

ODA SAN: There will be intros between character select and when you actually start the battle.

2. RH:. Is that Story Mode specific or general?

ODA SAN: This will be Story Mode specific as we feel that in Versus Mode people will just skip these to get straight to the action.

3. RH: Will KOF XIV include DLC boss characters from the NESTS saga such as Zero and Krizalid?

ODA SAN: For the complete PlayStation 4 ver. from day one, DLC boss characters from the NESTS saga such as Zero and Krizalid will not be included.

4. RH: Will Ash Crimson be making further appearances in the KOF series?

ODA SAN: It's possible, someday.

5. RH: What about the characters related to him like Elisabeth, Shen Woo or Duo Long?

ODA SAN: Elisabeth, Shen Woo & Duo Long could possibly make an appearance in the future.

6. RH: What happened to Chizuru? Being a very important character as one of the "3 sacred treasures" like Kyo and Iori.

ODA SAN: Chizuru was pivotal in the story when Orochi was the main antagonist, however since Orochi isn't in this role anymore she is not as important for the story.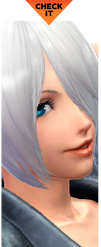 7. RH: Since Angel is coming back, will be there some sort of clarification to what happened to her partner K9999?

ODA SAN: Maybe one day we'll find out what happened to Angel's partner K9999.

8. RH: What was the fate of Foxy and Diana, are Kula's caretakers still with K's group?

ODA SAN: They are still within K's group, but right now it's a mystery what has become of them.

9: RH: Who was in charge of the design of the new characters and how was their overall reception?

KUROKI SAN: At first, we got all our designers together just to get some ideas, but eventually it was mainly Ogura san and one new designer that took the reins. The feedback from Japan and abroad about the new characters has been really positive.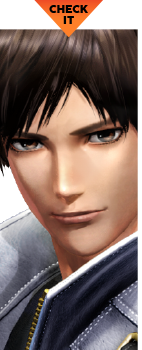 10. RH: Regarding the older characters, how difficult is it to handle the change of characters loved for more than 20 years like Kyo Kusanagi?
ODA SAN: Regarding the gameplay, we make sure that his style will reflect the style in the previous version, then we do some tweaks to make sure he won't be too strong or too weak.
For example we looked at how to balance his jump + down C which has been strong previously and thought about what we should do with this move.
KUROKI SAN: Regarding the design, we looked at characters that have been around for over two decades, and we thought about how we could include new fans as well as old and we wanted to change Kyo's outfit style to please everybody.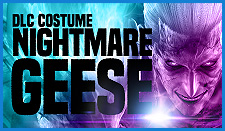 11: Are there going to be alternate costumes for all the teams?

​ODA SAN: Not at launch, but we are aware of the requests coming from all over the world, so we'll think about that moving forward.
12. RH: Who was the artist/designer behind Shun'ei since it was mentioned that he had a separate designer from Ogura san, and why he was chosen to be the lead for him?

KUROKI SAN: Yes, you are well informed, it was not Ogura san, it was a new designer. We wanted to introduce KOF to a new generation so we purposely used a new designer for this character.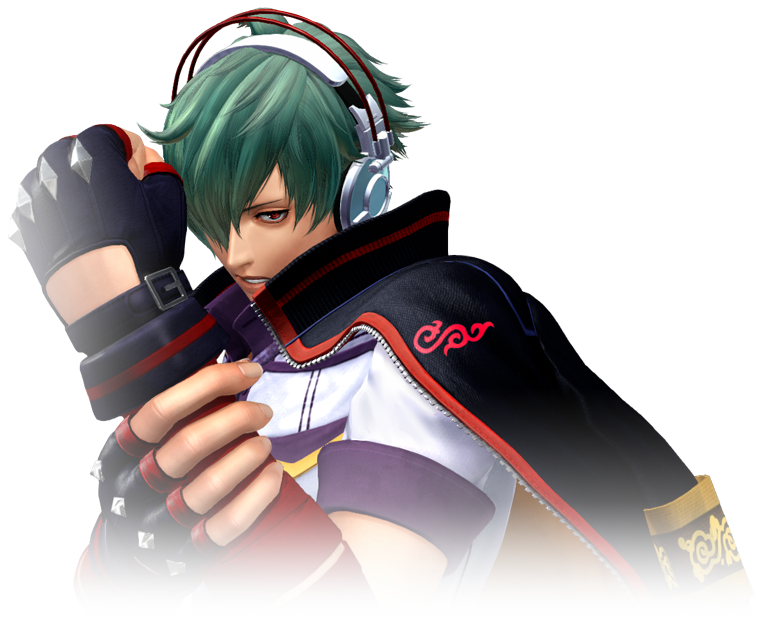 13. RH: Did that person design anyone else? Sylvie's art in the book is similar to that of Shun'ei and different from Ogura san's art.
KUROKI SAN: Yes, that designer also designed Sylvie and Athena.
14. RH: What was the direction for the new protagonist of the new saga? Kyo, Iori, K' and Ash all have unique and mostly cocky and self centred traits, yet Shun'ei is kind-hearted.
KUROKI SAN: Shun'ei isn't officially the main character, but he will be involved heavily in the storyline of KOF XIV.
ODA SAN: We feel that people are all bored with the headband wearing aggressive type of characters. Those kind of characters are so common now so we wanted to include a shy character who doesn't really show his emotions to add some variety.
15. RH: Where did the concept for Xanadu come from?
ODA SAN: I centered my zen for a month and came up with the concept. (said with a smile)
16. RH: How many of the new characters have been in planning for a long while? Hein seems to fit the original "handsome, smooth fighter" Oswald was originally planned to be, and we finally have a villains team, which dates back all the way to 1994.
ODA SAN: There are tiny overlays where we have used bits of old concepts, like how Luong's move is a little like Ryuji Yamazaki's, but we haven't copied any characters in full in terms of a copy/paste fashion.
​17. RH: Will you have a website that shares character information, behind-the-scenes art, mini-stories and things like this for the fans?
ODA SAN: We actually have an official global KOF homepage with lots of character content already. You can also get information on the new team stories on the KOF XIV official website.
18. RH: Can you please explain the following: King of Dinosaur's Climax move name "Tyra Mosa Dread Carno Gaoh"?
ODA SAN: I lined up the names of my favourite dinosaurs with a dinosaur scream at the end:
-(Tyra)nnosaurus Rex
-(Mosa)saurus
-(Dread)noughtus
-(Carno)taurus
Gaoh! (resembling a Dinosaur scream)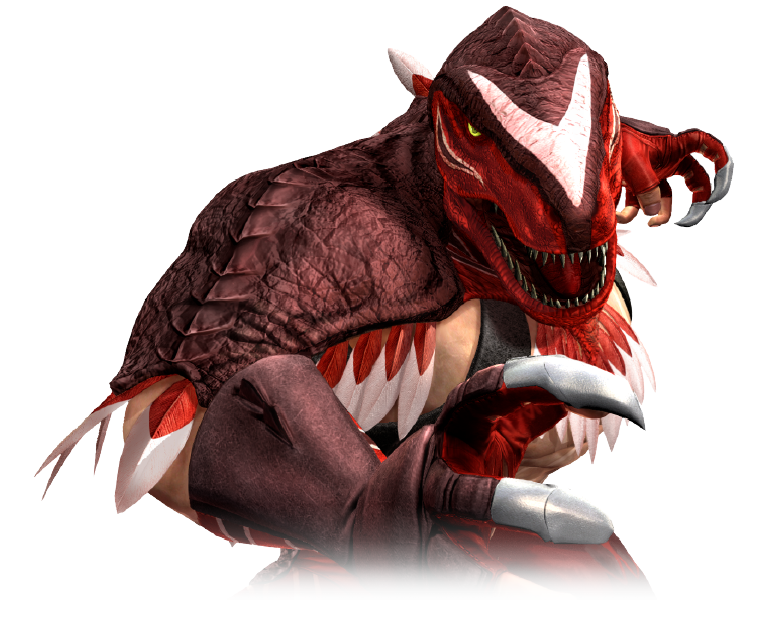 19. RH: Why is Joe's Climax move name "Baku-Sla Golden Tiger"?

ODA SAN: In the same way as we lined up the Dinosaur names we lined up Joe's special move names together.

-Bakuretsu ken
-Slash Kick
-Golden Heel

His special combination includes these moves in order so we named it in that order.

20. RH: Why is Love Heart's throw name "Goodbye Chicken"?

ODA SAN: Love Heart's design is quite sadistic so we thought Goodbye Chicken would be a good name for her move.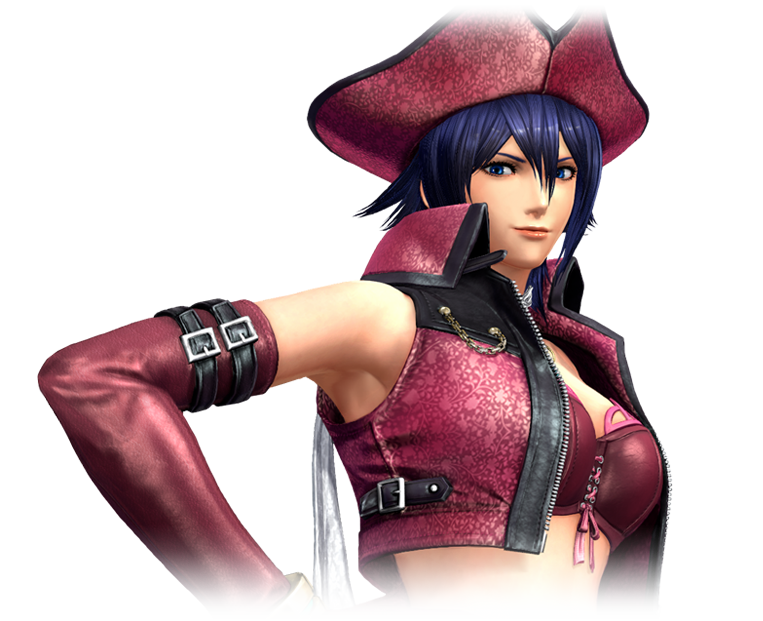 21. RH: Will the pre order dynamic theme be available to purchase after launch as well as the other team themes?

ODA SAN: We are currently looking into this.

22. RH: KOF XIII had HD which allowed cancelling special moves into one another while KOF XIV uses the MAX system opening the use of "EX" moves. What's the design choice going for this?

ODA SAN: What we are doing is actually quite similar to KOF XIII, however there were users who felt that the system was quite hard to use on XIII so we wanted to make everything smoother and more accessible.

23. RH: Will there be legacy controller compatibility?

ODA SAN: Yes, this will be included in the day 1 patch.
24. RH: Will the skin colour customisation option return from KOF XIII?

ODA SAN: As we've moved to a new engine with KOF XIV there is now a new process in designing our 3D models. So for now we haven't designed skin colour customisations, but it's something that could be considered in the future.

25. RH: What was the reasoning behind the "Rush Mode" combos?

ODA SAN: Well it came to our attention, that some new players are extremely discouraged when they repeatedly press the square button on the PS pad but not much happens. We wanted to include something intuitive for those players also.

26. RH: Don't you think that this could displease the existing core users?

ODA SAN: We had that in mind when we implemented this, so we made sure there were limitations regarding distance and damage to how this worked. We feel we really have created a balance here, and this way we incorporate new players as well as retain the core user base as well.
RH: Well, that's it for my questions, I'd just like to say a big thank you very much for your time today, and I'm really excited about having a new fresh KOF game to play. I can't wait!

ODA SAN/KUROKI SAN: Thank you very much!

Q&A END
​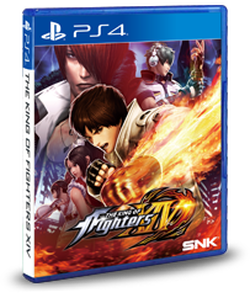 With new modes, fresh new characters, brilliant stages, a great musical score and better online than ever before, KOF XIV is definitely going to be awesome! Pick up a copy KOF XIV coming to PlayStation 4 this week!


Release Dates:
​
North America: 23rd August 2016
Japan: 25th August 2016
Europe: 26th August 2016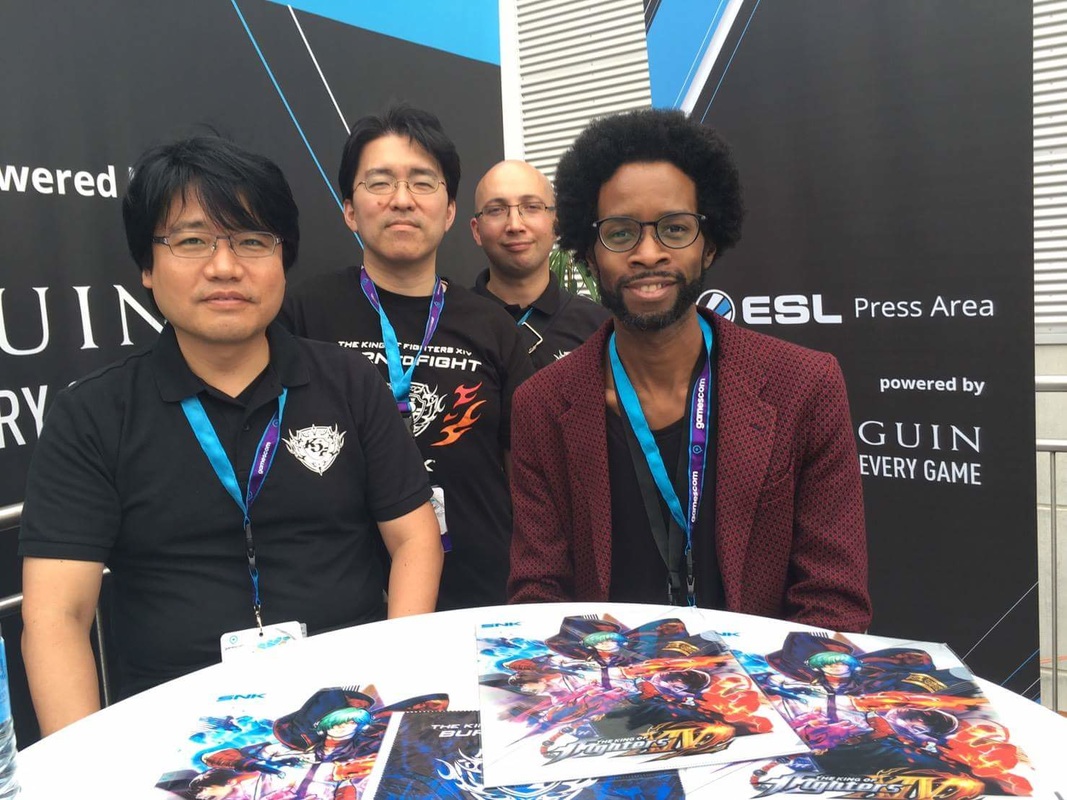 Thank you for reading the article and following the series. We hope you enjoyed it and appreciate your time. :)
CATEGORIES