​Ryan Joseph Hart, born in the United Kingdom on the 6th February 1979, is a British fighting game expert. He specialises in 2D and 3D fighting games based on intense hand-eye coordination, psychological manipulation and creative expression.
Ryan is the most victorious fighting game player to ever come from the European continent. He has the longest reign of championship success over Europe, spreading across 15 years - from 1994 – 2009 where he won competitions on multiple game franchises simultaneously. Despite less success, from 2010 – 2015, Ryan still won various 2D and 3D gaming tournaments both nationally and internationally.
During this 20+ year period, Ryan won tournaments on multiple games simultaneously, and successfully travelled to win events in Europe, Asia, Australia, North America and South America. No fighting game player has won more tournaments in more countries around the world.
Ryan Hart now has 4 current Guinness World Records, over 400 tournament wins globally and has been nominated UK esports player of the year (2016). Ryan Hart was the highest ranked UK player on the Capcom Pro Tour Global leaderboard for years 2014 and 2016.
Ryan Hart was the world's first tournament multi game specialist and since then many others have followed in his footsteps, however even today only a handful of people worldwide have similar statistics.
Over the years he has had many nicknames such as "VF3000", "The Terminator", "Robotnik" and later on "The Prodigal Son". Online he has been found as "NeriahSensei" and "TheProdigalSon".
​The former names referred to him having a robotic state during battle. When somebody was about to beat him in a match, his in-game movements would all suddenly become stiff, unreadable and "robot-like" and he would be totally untouchable for the rest of the match.
The latter name "The Prodigal Son" came from a 1981 martial arts movie, where the main character, despite supposedly being a gifted martial artist, was actually terrible and only won matches because his father secretly paid his son's opponents to lose.
This was a decision Ryan made in order to have a modest approach to victory.
He entered his first ever tournament in 1994, on Super Street Fighter 2 Turbo, when he was 15 years old. Then went on to win his first UK title in 1996, when he was 17 on The King Of Fighters 96. He then went to Tokyo, Japan in 1998 to win his first world title, on King Of Fighters 98, at the age of 19.
Ryan now holds numerous National, European and World titles and has won the Evolution Championships twice. In total Ryan has accumulated 10 Evolution medals; 2 Gold, 2 Silver, 1 Bronze, 1 top 4 and 4 top 8 medals. Ryan Hart has claimed tournament victories in over 25 countries across the globe. He is often considered one of the greatest of all time multi-game specialists.
the beginning

Ryan Hart started his gaming days in 1989, when he was just 10 years old during his primary school years. His first arcade was actually a mini cab station, Ivory Cabs which used to be located in 93 Battersea Rise (http://london.cylex-uk.co.uk/company/ivory-cars-12907776.html); a short walk from Ryan's home in South West London.

He enjoyed Street Fighter 1 and Street Smart which were two of Ryan's very first fighting games. He also used to play IK+ (International Karate +) at his local youth club once a week.

When arcades grew in popularity, Ryan moved around to learn about different games and started to frequent Phantastic Games on St John's Hill, Barney's Burger Bar on 241 Wandsworth Road (http://business-london-sw.co.uk/company/Barney%60s+Burger+Bar/189413), KB Cars on Fairfield Street in Wandsworth, London (http://www.kbcar.co.uk/), Quasar in Wandsworth, Streatham Megabowl, Pleasuretime in Tooting and a few others.

During his secondary school years his family moved to Croydon and Ryan changed location. However it wasn't long before his new classmates learned of Ryan's prowess when asked one lunchtime if he knew how to do a dragon punch. Ryan frequently attended Inshops in Croydon, Surrey Street Market Arcade, Beanos Arcade and Church Street Arcade Croydon mainly among others.
ryans first tournament
​In the 90's with each area having large communities in London Ryan found good competition locally.
Although well known in Croydon as a Street Fighter guru by his school friends Ryan was only an average player during this time and did not stand out much at first in the arcades.
The Super Street Fighter 2 Turbo tournament which was held in London Trocadero in 1994, sponsored by Kiss FM was the first ever tournament Ryan Hart entered. Ryan and his team from Croydon were overwhelmed by the skill and knowledge gap and lost badly.

However a fellow Londoner won that day, Joseph Zazza was crowed in 1st place with original Sagat, Shin from Japan in 2nd place with Boxer, Damien Bonitto in 3rd place with Zangief, and Kevin in 4th place with Chun Li.
Ryan had no idea such a level gap existed and was highly inspired to push his game to the next level.
game expansion

​Ryan began playing King of Fighters 94 around this time and then later King Of Fighters 95. He quickly became recognised as one of the best King Of Fighters 95 players in the area.

He began playing more and more of these games and eventually entered the National King of Fighters 95 championship, held at Play 2 Win arcade on Oxford Street, London. Although he lost the tournament, this was the first glimpse of the champion to be as he made his mark by defeating a premier player, the favourite to win; Peter Pai, at the tournament in what proved to be the upset of the event.
Ryan was however unsuccessful in taking home any medals and after this heavy defeat at the tournament had to rethink his game. He said that whichever game he played next, he would play seriously. He started to visit Central London more to play with the strong locals there and during his early central London gaming days Ryan also got into Tekken 1 and later Tekken 2.
He entered the Tekken 2 UK National Tournament and placed 4th with King and this was his first high tournament placement. This tournament was also won by Joseph Zazza, who also used King. By this time Ryan had become a popular face in the central London arcades.
first national victory

When King of Fighters 96 came out Ryan trained almost daily whilst juggling his college studies at Selhurst college and later Carshalton college.

He also took on a protégé at that time by the name of Kiran Patel who became one of the strongest KOF players in London. When the KOF 96 National tournament came around in December of 1996, Ryan won the tournament taking his first title; defeating both the KOF 94 and KOF 95 Champion along the way and then defeating Motohide Nishio from Japan in the grand finals.
Over time, Ryan excelled at multiple games. Simultaneously from 1991-1996 Ryan was able to demonstrate a stunning high level of play on games such as: Art of Fighting, Samurai Showdown 1 and 2, Power Instinct, Turtles Tournament Fighters, Street Fighter 2 – Super SF2 Turbo, Mortal Kombat 1, 2 and 3, Fatal Fury series, Killer Instinct, World Heroes series, King of Fighters 95, 96 and Tekken 1 and 2. Ryan became especially known in Croydon for his skills on Tekken 2 and King of Fighters 95.
On the day Street Fighter Alpha 2 was released Ryan clocked up an amazing 87 wins in a row with his first ever credit with Zangief – ending with defeat to a Nash player.
virtua fighter 3/Tekken 3
After becoming the King of Fighters 96 UK champion Ryan sought out a new challenge, which he found in Virtua Fighter 3 and Tekken. Ryan Hart began his Virtua Fighter days on Virtua Fighter 3 playing against the CPU only at first and then went to a competitive arcade where he was continuously mocked for how bad he was at the game.
The players around had no idea that he was in fact a champion on another game. Ryan took offence at the insulting gestures made by those around him but still continued to try to improve. One fellow player named Makoto; a Japanese national studying English language in London decided to show Ryan some strategy.

Makoto, who frequented the VF arcades of London was unbeaten in competition. Makoto saw talent in Ryan's game and went on to teach him many tricks which would aid Ryan in battle down the line.
Ryan, who started out using Jacky Bryant as main character improved fast and it was not long before he became the UK Virtua Fighter 3 champion at Namco Wonderpark in Central London. Ryan won 9 VF championships in a row using Jacky defeating all those who had mocked his progress prior. Makoto was absent during these events but did come to support Ryan in his finals.
Ryan went undefeated during this time in the UK and eventually events became boring to watch as Ryan would steamroll the competition. Derrick Lynch who was the Product Manager at Namco Europe and Tournament promoter saw how things were shaping up and decided to rattle the scene.

For the first time, he flew over international competition to have a crack at the UK king. Lars Sorenson from Sweden, Jan Skywalker from Denmark, Superdoug from USA and Blowfish Shun from Asia are all names that flew in to have a crack at the champ but none were successful and in the end Ryan still stood tall.
When Tekken 3 was released Ryan quickly established himself as the man to beat racking up tens of wins frequently exhibiting King's new multi-throw techniques at the arcades. After some time Ryan took a break from Tekken to focus on Virtua Fighter and King of Fighters once more.
Then during that time Tekken 3 at Namco Wonderpark was stormed by an English language student named Sho Hiraki from Tokyo, Japan. He dominated the Tekken 3 scene until Ryan Hart appeared again in 1998 and defeated him regularly in casual play. Ryan then went on to defeat Sho in multiple UK star player series tournaments to become the Tekken 3 UK champion. The two later appeared as special guests on the Gamesmaster TV show hosted by Dominic Diamond where they met in the grand final and Sho won, defeating Ryan to take home the golden joystick.
Wing and Amraj were the new faces to grace the high level Tekken scene and they began to give Ryan and Sho a run for their money. Collectively these four players won every Tekken tournament Namco held and in the 2 on 2 National Tag Team event, Wing and Amraj became the UK tag team champions, even defeating Japanese champions Sho Hiraki and Yu Matsui to get the gold.

​
UK Ehrgeiz title/japan trip 1998
In 1998 Ryan won the Ehrgeiz UK championship and won a flight to Japan to enter the World Finals for Ehrgeiz; a crossover title from Namco and Squaresoft. This top-down one-on-one fighter wasn't known to Ryan but having stumbled across the tournament poster at Namco Station in County Hall, London, he tried the game out.

A week later the tournament was on, and despite offering a free round trip to Japan plus entry into the finals the event had a surprisingly low turnout and Ryan Hart found himself in the grand finals. In a very close game Ryan was victorious, winning 3-2 with only a slither of health.
At the age of 19, Ryan then flew to Japan after acquiring his first passport and was greeted by a multitude of journalists who knew of Ryan's successes due to all the players who had gone back and talked about him. Ryan was interviewed by Famitsu, Gamest, Sega and many other reputable companies.
Ryan attended the famous Tekken spot; Playmax arcade in Shinjuku where the staff had organised a special event for his arrival. They had rearranged all the cabinets on one whole floor and lined them all along the walls. They had then placed just one side by side cabinet in the middle of the floor.
When Ryan arrived they greeted him and asked him to take a seat on the arcade. As he did so, all the players present at the arcade, left their games that they were playing and began forming a single-file orderly queue. Then a member of staff rang a bell and one by one they sat down to challenge Ryan. Win or Lose, they would leave and Ryan would remain on the cabinet.
Ryan was defeated in the Ehrgeiz championship but decided to extend his stay in Japan for two months. During this time he won a world tournament for King Of Fighters 98 at the Amusement Machine Show held at Tokyo Big Sight in Tokyo, Japan. He also won singles and team events at weekly tournaments held at Playmax Arcade. Despite this success, he was not so fortunate in his early phase on Virtua Fighter 3.

He was torn apart at the arcades for the first month and suffered a complete breakdown due to the harsh defeat daily coupled by being totally alone in Japan and not speaking Japanese at the time. Ryan was heckled daily at the arcade due to his "low" level and nobody would speak to him, possibly due to the language barrier also. Despite this setback Ryan did not give up and was determined to get on their level.

The next day he purchased a VF3 mook (magazine-book aimed at teaching people mastery of a game), he improved drastically over the time spent there. After one month of losses, he improved so much that he was able to go toe to toe with any Japanese player and even scored victories over high ranked players such as Chibita, Iron Elbow Jacky, Segaru and many others.
Ryan started playing Beatmania and Dancing Stage (Dance Dance Revolution) whilst in Japan and continued when he was back in the UK, although there were no tournaments for Beatmania, Ryan was one of the only people who could complete double play tracks alone on both games. Despite frequently playing at the arcade and being one of the most consistent performers including step count and style, he did not enter any Dancing Stage tournaments later on.
Tekken 3 Iron Fist World Tournament

Soon after Ryan returned from Japan he was sponsored by Namco to play games at the arcade. This was to entice players to challenge him so the arcade would make more money.

As Namco's representative, he entered the Official Namco Tekken 3 World Championship held in Namco Station, County Hall. There he won his second world title defeating Jonas Nordstrom from Sweden in the grand finals.

http://www.tekken-3.com/ironfist/tour/glory.html

https://www.youtube.com/watch?v=-IOc7L2MvGE

​

​Bruno Vaysse vs Ryan hart
​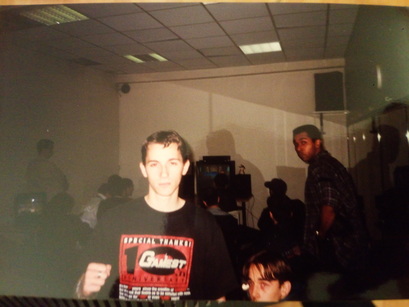 Bruno Vaysse had a personal rivalry with Ryan Hart during the period of KOF 97-98. Bruno came to London to challenge the UK champ on KOF 97 but after arriving, refused to play on the favoured arcade cabinet and was adamant he would only play if he was allowed to use his personal Neo Geo console and controller that he had brought with him.

Ryan however was not comfortable with this idea as he admitted he could not use the Neo Geo controller very well.

Bruno stayed firm on his decision and so they agreed to have a challenge on each version. A First to 10 on the Neo Geo console and then a first to 10 on the Arcade Cabinet.

The whole UK KOF scene flocked to Namco Wonderpark to witness the console and arcade showdown between the two champions. The end of the night resulted with Bruno winning 10-7 on console and Ryan winning 9-6 on arcade with a sudden powercut before Ryan could get to 10.

This hardly settled things for Ryan but Bruno stated on a webpage that he defeated Ryan and did not mention the arcade loss. So the following year on KOF 98 they agreed to a challenge in Paris where Ryan would go to settle the score in a first to 20 win series and once again only on Bruno's terms of being on Neo Geo console.

Ryan travelled to Paris accompanied by his best friend Will, a fellow KOF veteran. They were housed by a member of the French community and during the evening meal, Bruno phoned the house where Ryan was staying and forced the owner to put the phone on loudspeaker so that everyone present could hear. He then proceeded to threaten, insult and inflame Ryan in French that was translated by people at the house.

The unprovoked insulting of Ryan continued for more than 30 minutes before the house owner had enough and hung up the phone as the insults started to shift towards his direction. This was very unsettling as Ryan had never met or had any contact whatsoever with Bruno since or prior to their first challenge.

Ryan was infuriated about the Frenchman's outburst and immediately went to train on KOF for his challenge the next day.

The challenge took place in Paris, near Maisons-Alfort, France. It started off with each game going down to the wire, but then Ryan stepped up the pace, establishing an early lead.

Bruno changed characters and strategies a number of times but it was not enough to stop Ryan.
---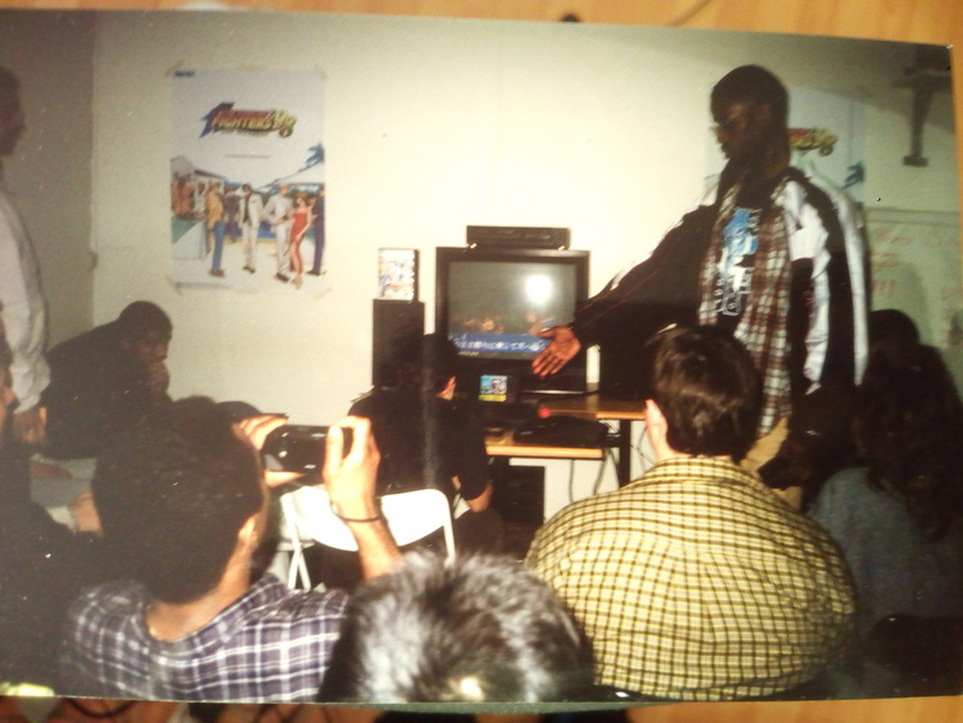 The French crowd looked on and cheered for Ryan during the games. Things were extremely tense, Bruno had never been defeated throughout his career.
Ryan continued his streak of terror against Bruno (www.youtube.com/watch?v=xidq-DxHIx4) until it was nearly over, however in the race to 20, when it was 19-3 to Ryan, There was a glimmer of hope for Bruno, when he scored an OCV (One Character Victory) with Iori to make it 19-4 (www.youtube.com/watch?v=LR0qJa9Q9no). However this was shortly followed by a swift and solid victory for Ryan to seal the victory 20-4, and the first ever overthrow of the French champion.
As this was the main event it had gotten late and the venue needed to close, the staff immediately began packing away, however Bruno remained glued to his seat for over 1 hour after the defeat.
Ryan celebrated his win with the French community, with post match photos and chats.
---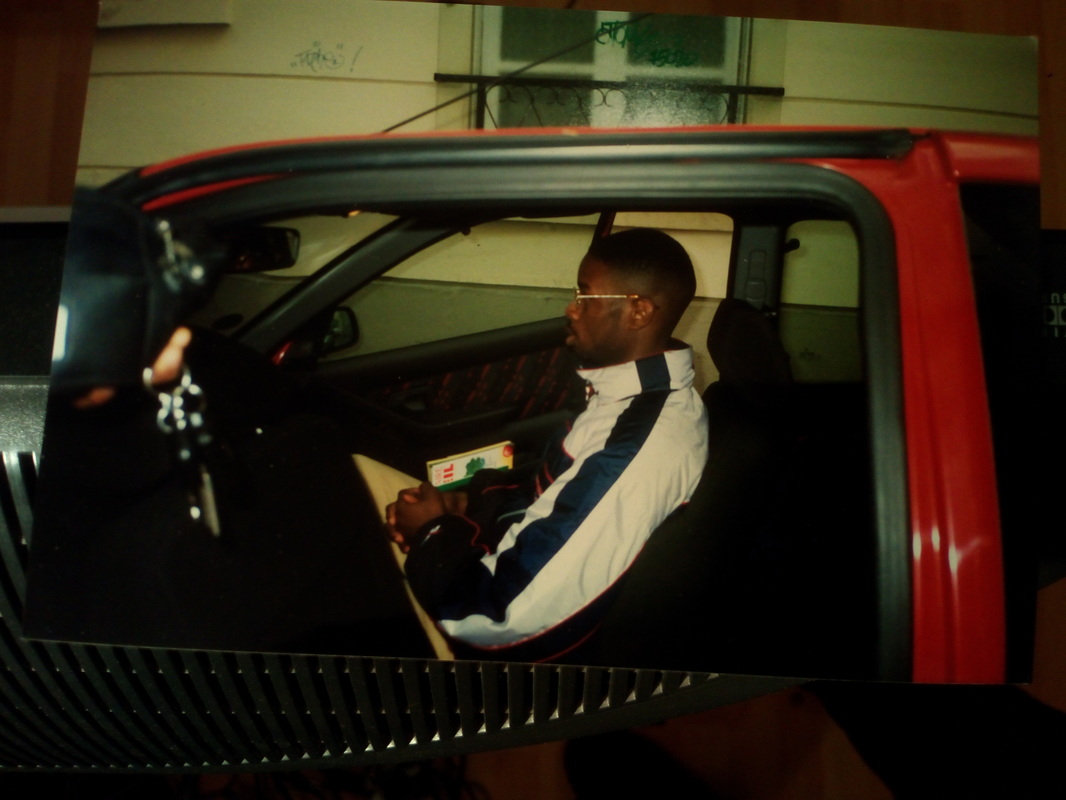 It was now time to leave, so after saying all the necessary goodbyes, Ryan sat in the car ready to head to Gare Du Nord for the Eurostar.

​Meanwhile after having refused the post-match handshake from Ryan, Bruno had constantly remained in his chair initially staring at the screen and then afterwards just sitting with his head buried in his hands.

He sat there for over an hour, until the room was totally bare and all the equipment had been packed away, most posters taken down and all chairs and tables had been folded or removed from the room. Everyone had left the room and the event was more than over.
​All that remained in the room were four white walls, a poster, the A chart with the final score and one folded out chair, with Bruno in it.
​
​
​
---